I made Puerco pibil based on that recipe from the bonus features from Once Upon a Time in Mexico.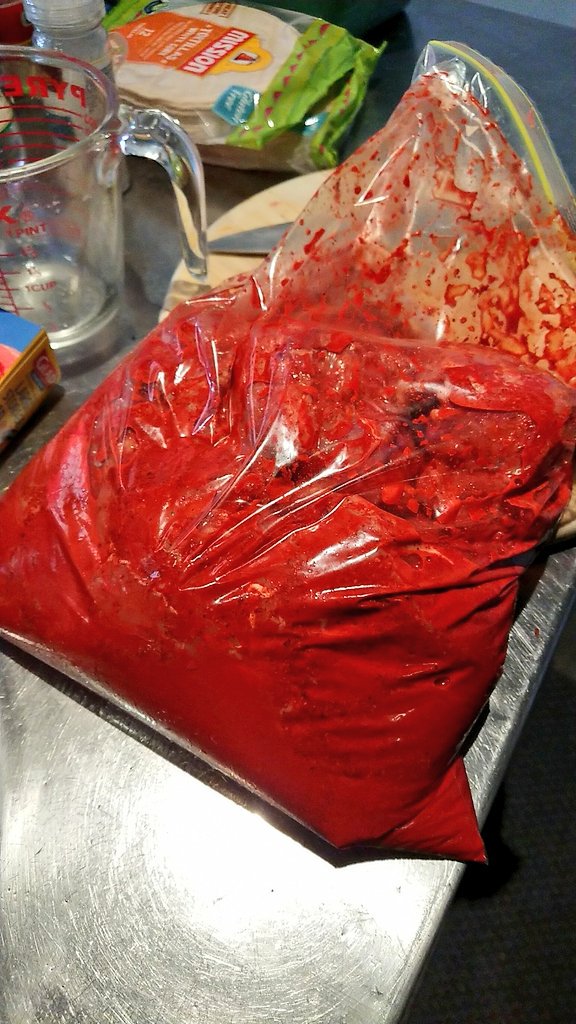 Note: Annatto seeds make this look a lot more gruesome than it actually was.
After slow-cooking for four hours it came out so tender it practically fell apart on the fork and it was infused with citrus.
Will definitely be repeating this if I ever need to cook for guests.